Custom Software Development Company
Serving San Diego, Orange County & Los Angeles
Formed in the summer of 2006, HyperTrends Global Inc. was created by Anup Marwadi after he noticed Software projects fail due to extremely poor execution strategies.
Thus was born a boutique Software agency that has since then served customers in the verticals of Education, Healthcare, Finance, Mortgage, Telematics, Event Promotions, LeadGen, Marketing just to name a few.
Things I Love: Tech, Music, Art, Travel, Entrepreneurship, Reading, HIIT & Learning.
Favorite Quote:
"Everything that I want is within me."
Anup Marwadi - CEO
Anup Marwadi is an ordinary individual with an extraordinary work ethic and a never-ending desire to learn and grow both personally and professionally.
5am Routines - Using the power of his 5am Routines he has been able to transform his life and his businesses and forge paths that were otherwise deemed impossible.
As a technology entrepreneur, Anup spends most of his time working on his ventures and advising businesses that intend to make big impact to society.
Anup is a rare blend of aesthetics, engineering and leadership and continues building technology products that inspire and change thousands of lives and gain a prominent market share.
A student for life, Anup Marwadi holds a Master's Degree in Computer Science with a thesis in Semantic Web & Ontology from the Univ. of Missouri - Kansas City.
He has been 2x published in Medical Informatics journals and brings with him immense knowledge and experience of over 22 years in Software & Business Development.
Anup has also personally trained over 100 Software Developers from countries like India, China, Costa Rica and USA and is proficient in Java, C#, Go, Python, Javascript, SQL among hundreds of other technologies that he constantly uses when architecting large-scale SaaS systems.
Anup is currently engaged in BlockChain initiatives & Enterprise Architecture with Microservices and regularly speaks, teaches and actively writes about these topics on well-known platforms.
Devesh Tipe - Engineering - .NET, Javascript Development
Devesh brings over 10 years of Software Development experience to the HyperTrends team. Originally hired for the HyperTrends offices in Mumbai, India. Devesh's work ethic and his zeal for Software Development prompted HyperTrends to bring him to the United States and it has been one of the best decisions we made as a company.
Devesh has time and again proved to be an extremely valuable asset to the team and has been responsible for over Lead Development and Team Management of over 3 different Startups working closely with Anup ensuring that the products are brought to fruition.
Devesh is extremely avid in backend as well as front-end programming and his experience spans from C#, Ruby-on-Rails, Javascript, AngularJS, SQL Server, MongoDB, Redis, Windows Azure, REST API Development among other things.
Side Note: Devesh and Anup often compete in the "Push-Up Challenge" where Devesh routinely wins by doing 200 push-ups in a row, a mere 1 more over Anup's 199 push-ups 😉
Jayant Paliwal - React/Javascript Development
Jayant Paliwal heads up React and Javascript Development for various HyperTrends products. Jayant is relatively new to the team and brings core expertise in building some of the most beautiful React JS applications.
His attention to detail and his in-depth experience in building Javascript applications were instrumental in delivering many fact paced projects while still maintaining a high quality quotient.
Side Note: We don't know if Jayant really sleeps. He always responds to our Slack messages no matter what time of the day (or night).
Apurav Gaur - React/Javascript Development
Apurav is a Sr. Javascript Developer that has assisted HyperTrends in building some amazing React JS applications. Jayant and Apurav are an example of how pair-programming can actually succeed in an organization. They perfectly complement each other's strengths and are able to deliver products in timeframes a different team couldn't even imagine.
Apurav is responsible for building User-Interface flows, reusable React Components and writing Enzyme Tests to ensure high quality on the products being developed and has helped HyperTrends in building 3 different applications thus far.
Side Note: We think Apurav is the invisible man. We never see him much, but we know he always delivers
Ivan Shobanov - React/Javascript Development
Ivan Shobanov hails from Ukraine and has been a blessing to the HyperTrends team. With his core expertise in building amazing, fluid User Interfaces, Ivan is responsible for many of the amazing customer facing front-end interfaces that need impeccable attention to detail.
Ivan works very closely with Anup in designing and developing highly functional user interfaces for various products.
His attention to detail and insistence on high quality has been one of the most important factors in all the projects HyperTrends has successfully delivered. Always up for a quick challenge, Ivan has never failed to deliver what he promised and is an asset to the organization.
Side Note: We know Ivan can work all sorts of crazy hours and we have to tell him to slow down because there's no hurry in building Software.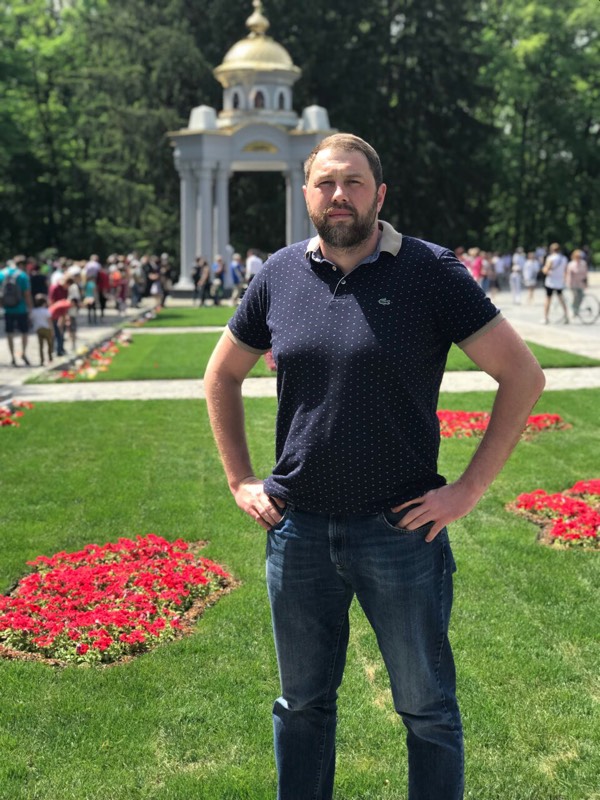 Our Partners
We'd be lying if we said we did it all by ourselves. We rely on numerous partners who are experts in their own fields and have worked with us over 10 years to deliver high quality software.

Jacob-Tyler - Marketing/Brand Experience Agency
JT and HT have done a bunch of high quality projects together. We are always excited to work with Les and his creative force to give us the much needed sizzle for our front-facing, marketing intensive products.
Over the past 6 years, JacobTyler has also assisted HT in building UI/UX for numerous Mobile Applications.

Volga Infotech - India Offshore Development Partner
While we do majority of our Software Development in-house using our own employees, we do entertain Offshore Development requests for our longer-term customers.
Volga Infotech has been our partner in software development for over 12 years. Our model of on-shore Architecture followed by Off-shore Development has allowed us to have significant wins in the Offshore Software development market.
We aim to be the best in the market when it comes to Offshore Software Development, and the flexibility in engagement models offered by Volga Infotech is unparalleled.