Foundation Escrow engages HyperTrends as its technology partner to navigate through the Mortgage technology landscape
A Case Study for a growing Escrow company with diverse reporting needs
As one of the fastest growing companies on the Fortune 500 list, Foundation Escrow realized the importance of tracking key business metrics. Having a birds-eye view on the core KPIs is a key component in aligning the organization's efforts to yield better outcomes.
Recognizing this need, Foundation Escrow connected with HyperTrends Global Inc., a premier SaaS Innovation Agency in San Diego, CA to seek for a meaningful solution.
Fast growing companies need to keep an eye on their core metrics and KPIs to assist them in making effective decisions.
Key insights, if delivered correctly and in a timely manner, can greatly assist executives in making critical business related decisions with ease.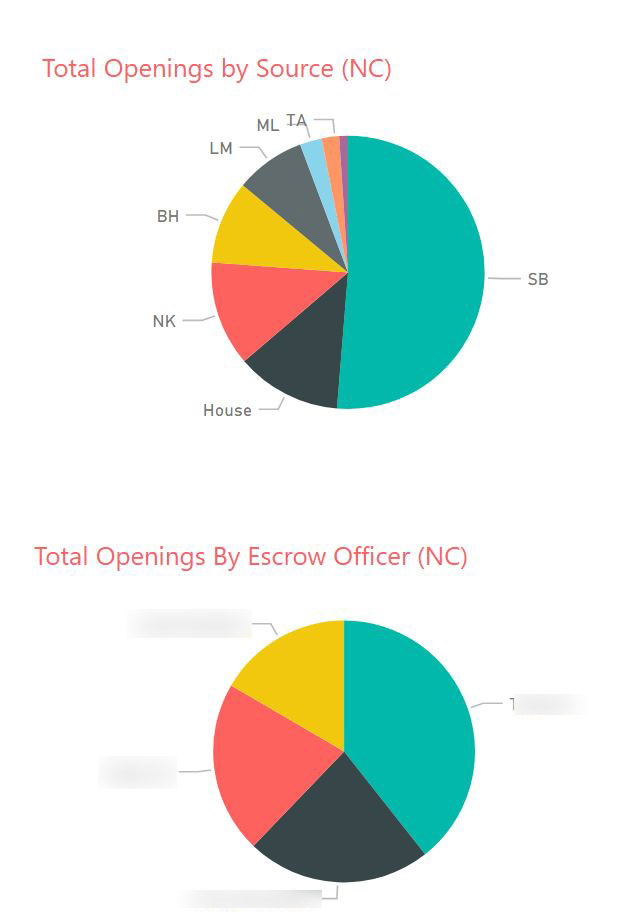 Initial Discovery

HyperTrends immediately discovered that a majority of Foundation Escrow's data came from multiple different sources including 3rd party platforms such as SoftPro. To add to the challenge, Foundation Escrow had multiple office locations having their own data files. Executives had to parse out multiple Excel files to assess the pulse of the organization.
HyperTrends believed it was important to aggregate data from multiple office locations and package it in a manner that would allow executives and data analysts to slice-and-dice the data in a desired format to gain rapid insights.
Going Beyond Excel - PowerBI to the rescue!
While Excel is a great tool for data-analysis, it lacks important features such as interactive charts, dashboards and AI (Artificial Intelligence) based insights. HyperTrends wanted to give the decision makers a unified view of the overall business to correlate data and uncover hidden insights, thereby unlocking the true power of data intelligence.
HyperTrends was able to assess the situation and offer Business Intelligence (BI) as a solution to Foundation Escrow's growing needs. It took on the task of aggregating data from multiple different platforms on a single data-store that could be analyzed effectively.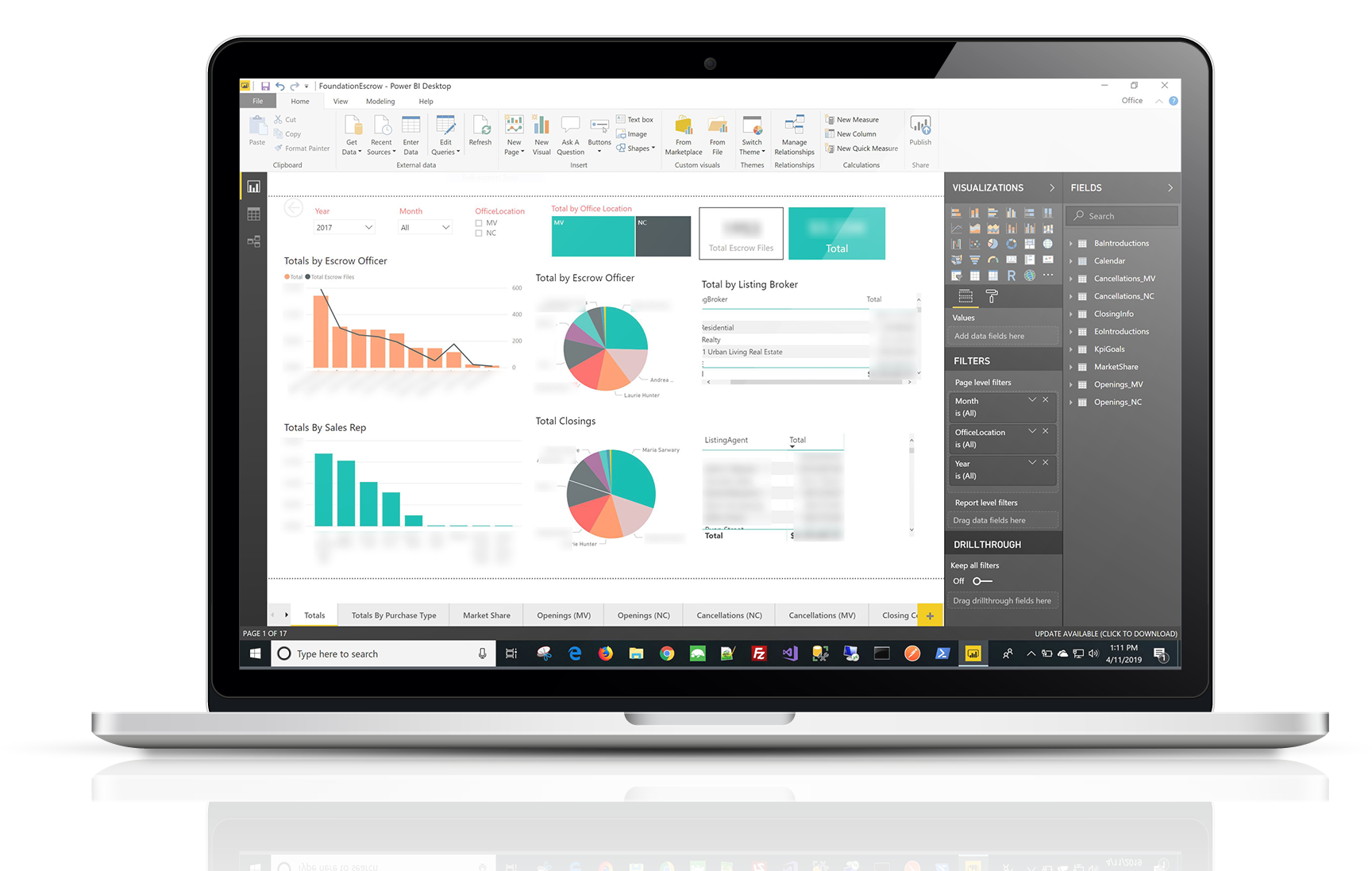 PowerBI and its ease of data aggregation, powered with other Microsoft tools such as Microsoft Flow aided in automation of the data ingestion process.
HyperTrends, a veteran Microsoft technology partner, was able to leverage its prior PowerBI experience to quickly prototype a few reports and present them to Foundation Escrow. After demonstrating the power of PowerBI,
HyperTrends was easily able to build interactive dashboards, multiple drill-down reports, Time-Based KPI Reports and other key measures to track data and give Foundation Escrow a complete insight into its business.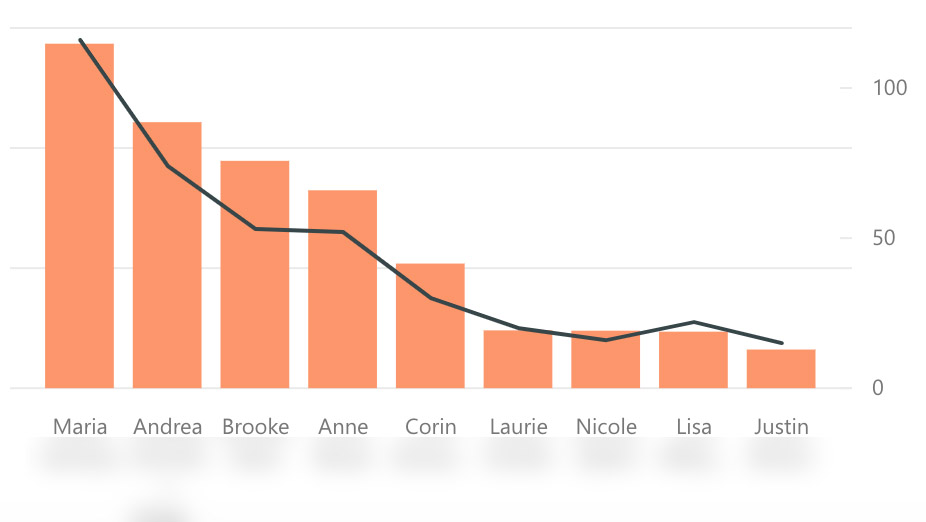 Within days of working closely with us, HyperTrends was able to aggregate data from multiple different sources and build a Reporting platform that gave us valuable insights into our KPIs and related key metrics.

We are absolutely thrilled to have them as our technology provider.
About Foundation Escrow
With a combined 100 years experience and thousands of successfully completed escrow transactions, Foundation Escrow has earned a reputation of providing the highest level of service. Our staff consists of knowledgeable, passionate and flexible professionals who continuously exceed expectations. Foundation Escrow provides services with a high degree of honesty and integrity.
Foundation Escrow's main goal is to close escrows in compliance with current laws and regulations, while keeping our clients pleased and satisfied. We are a full service escrow company and specialize in a variety of closings. At Foundation Escrow, we make buying and selling easy.
Are you a fast-growing business? Do you want to track your core business metrics and KPIs using Dashboards?
Look no further. HyperTrends offers multiple different services ranging from Data Warehouse Development to Business Intelligence Development using key Microsoft Technologies such as SQL Server, SSIS, Data Warehousing, Excel and PowerBI.