React Development In San Diego
Watch videos of our products in action.
We are a premier Software Development Company headquartered in San Diego, CA and have built some amazing large-scale React/Redux applications.
If You Are Looking For A Software Development Agency To Develop Javascript Applications, Read This…
Building large-scale, Enterprise grade Javascript Applications is relatively difficult unless the agency you hire understands Software Development processes and frameworks available.
It is so easy to go wrong when selecting the React framework to build with. Some of the top React developers make this very mistake.
In fact, it is so vital for anyone working with React to understand these principles, that we let our secret out of the bag by building videos to make sure others follow the best practices.
Now you might think, "Why is this Software Development Agency giving out its React Development secrets?"
To answer this question, we ask a few more questions:
Why does Elon Musk give away his Tesla blueprints?
Why do people in Silicon Valley often give out some of their best practices for free?
It's for the greater good of the community!
We want San Diego and Southern California to thrive as a Technology Hub. In our numerous teachings and seminars, we encourage open communication on Best Practices, Software Development Processes, Coding Guidelines so that we can truly make a difference in the way amazing products are being built.
We Love React So Much, We Build Our Own Products With It
Yes, you heard that right. We develop some amazingly powerful Javascript products
Whether it is building our own Startup products, or building Javascript Applications for our customers here in Southern California, we choose React JS as our framework of choice.
Our products have won numerous awards in their industries and we are only propelling their capabilities using React JS with Redux as the underlying framework.
OUR DESIGN PROCESS
We use Balsamiq and Sketch for all of our UI/UX Designs.
We show detailed workflows to our customers and eliminate hidden unknowns by getting feedback on the product even before we begin development.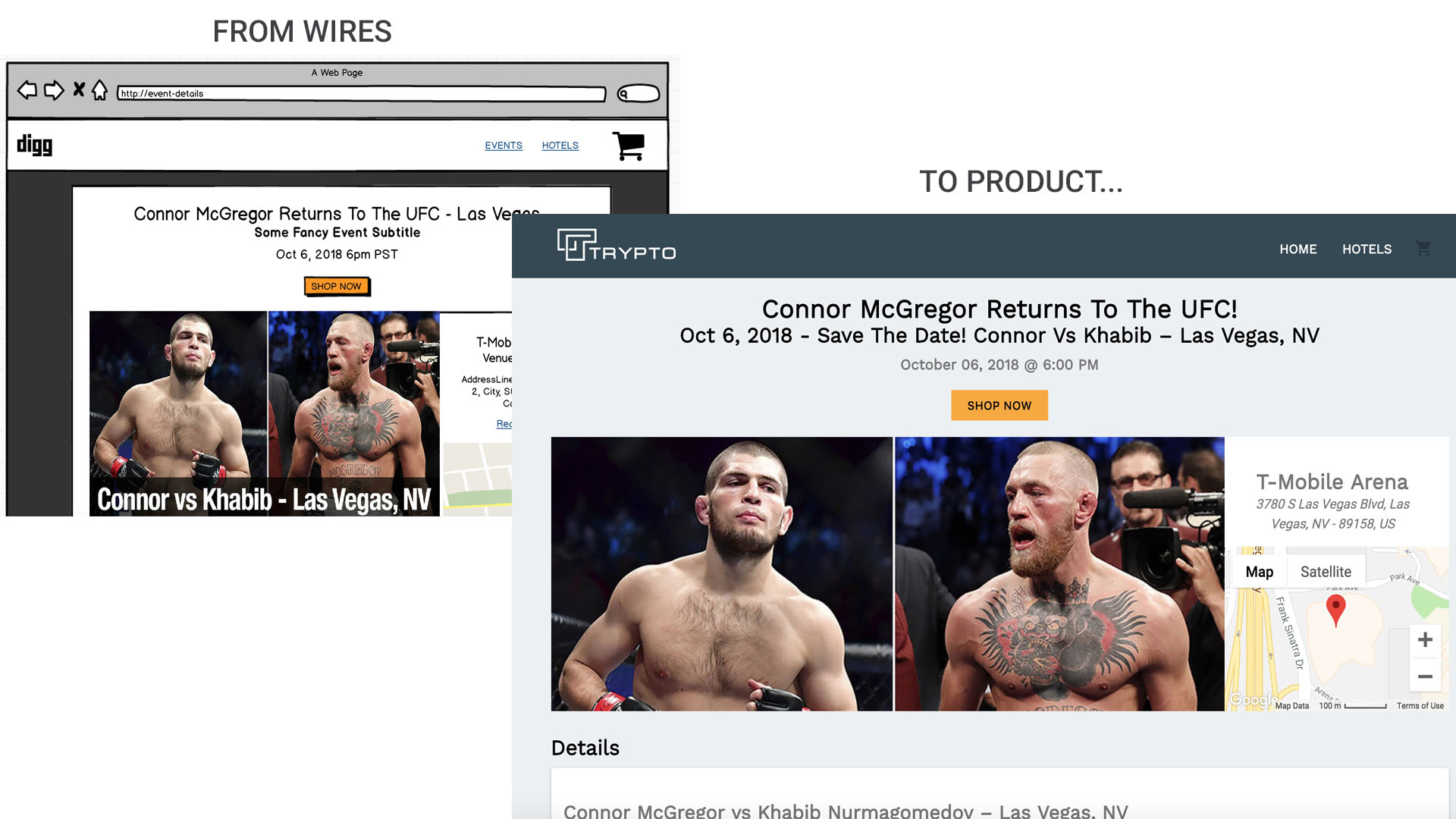 Over 500K Lines Of Code, 3 Products Built In the Last 3 Months Alone!
Yup, you heard that right. We're speaking from in-depth experience in building products that actual customers use and love on a daily basis.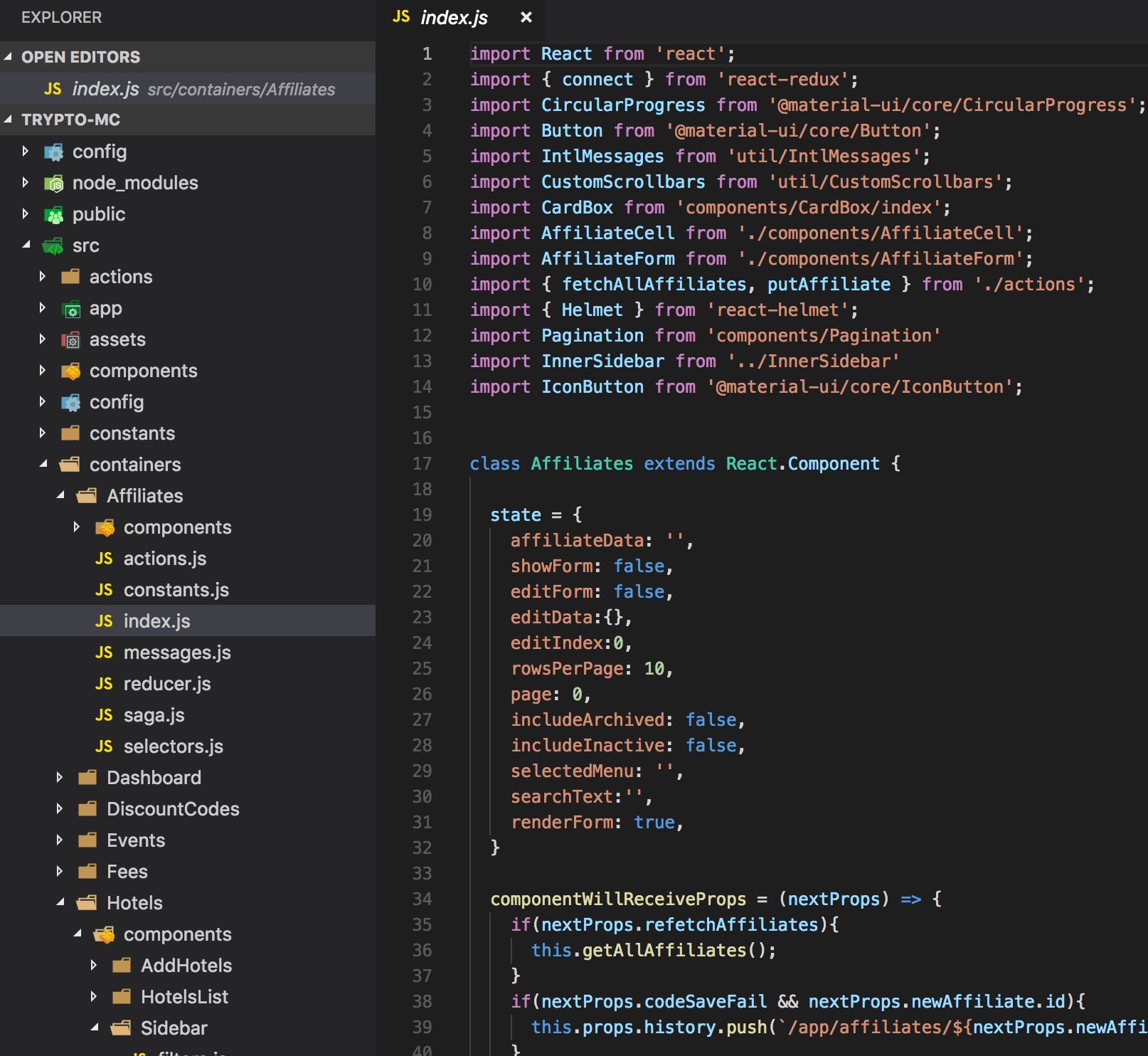 Out Of The Box Features
When you engage our Software Development services, you will get a great features out of the box.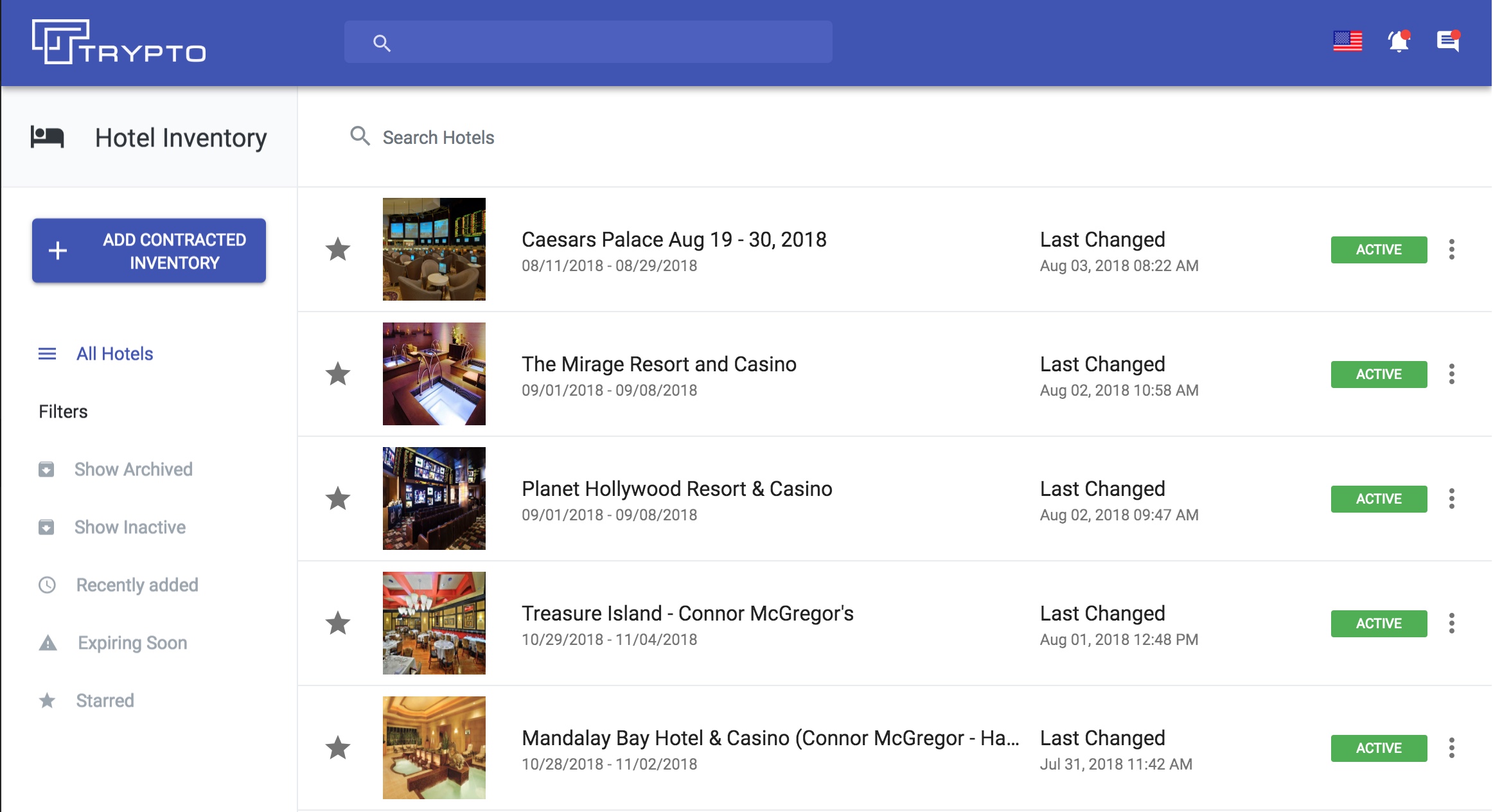 Testing with Enzyme

Enzyme is a Javascript framework that allows testing React components in an automated fashion. This is our key differentiator when building React products and has saved us countless hours in testing.

Steller Engineering

If there's one thing we really pride ourselves in, it is the amazing engineering behind our products. From REST based APIs to Cloud-based Microservices, we have it all under one roof.
Clean Javascript Code

As you can see on our YouTube channel, we have spoken extensively about our choice of framework for building React apps. You only get the cleanest Javascript code from our extensively trained developers.

Redux with Reselect

We prefer to use Redux with Reselect, ImmutableJs among many other features. This gives us complete control over state management using best practices.

Amazing UX

While most companies can achieve good coding practices, we focus on building amazing User Experiences. Time and again, we have delivered solutions that have made our customers go "WOW!!!"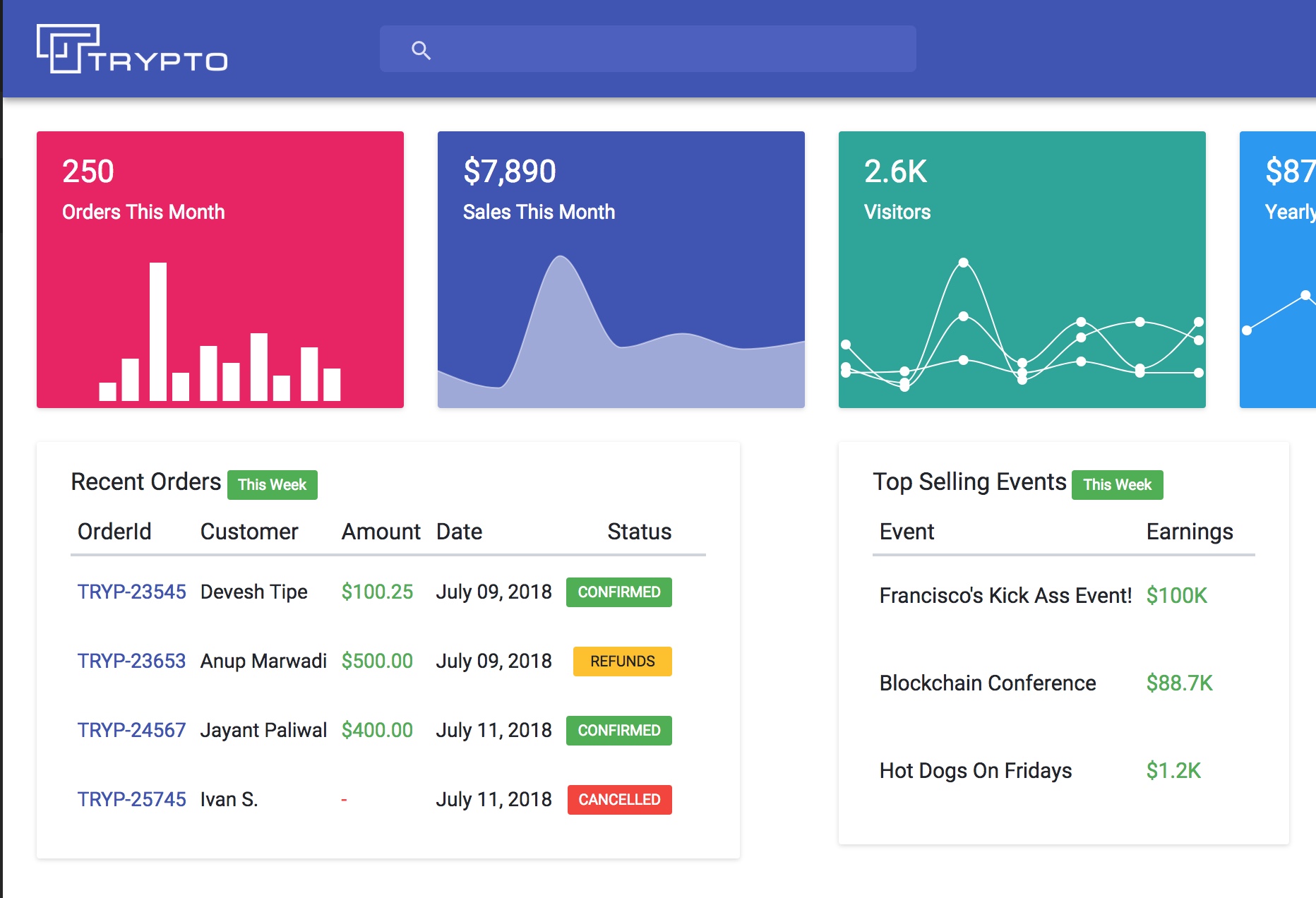 React Development Example – Trypto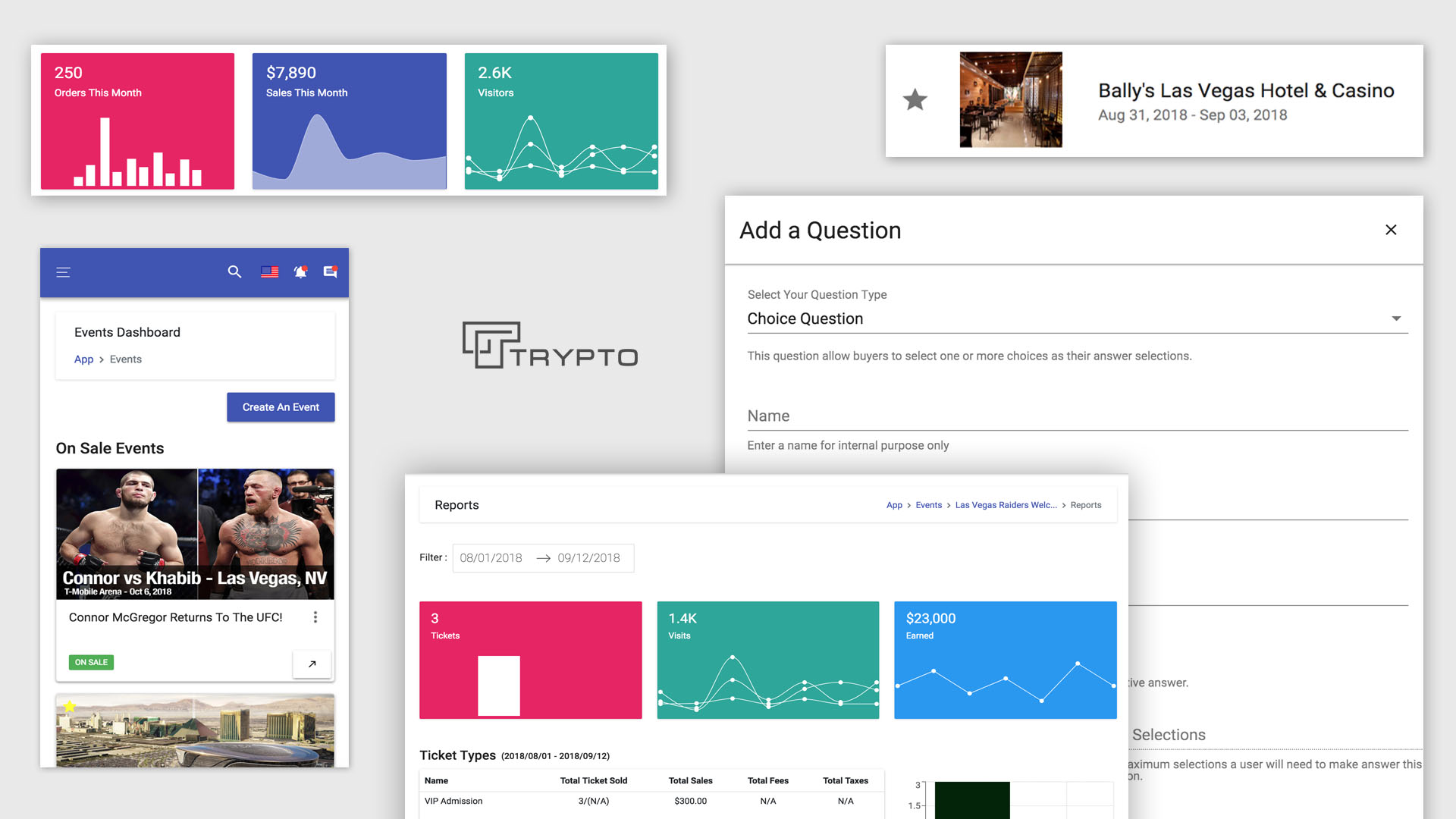 A Comprehensive List Of Our React Technologies
Want To Learn More About Our React Development Services?
Contact Us at 800-626-3503 for more information